A WASHINGTON STATE CERTIFIED TREATMENT FACILITY
2nd Chance Recovery Center

Feel comfortable in a relaxed atmosphere with two group sessions offered every Monday, Wednesday, and Thursday . . . Single sessions are offered everyTuesday and Saturday
Has alcohol or any other drugs influenced you in any way?

Did using them make you do things you wouldn't normally do?

Has their use caused you any personal or financial hardship?

Has this behavior affected your mental and physical health?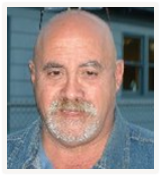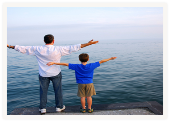 Alcohol/Drug Evaluations
CPS/DP/DV Assessments
WPHS/DOH Assessments
Deferred Prosecutions
Anger Management Class
Relapse Prevention Program
Intensive Outpatient Care
Domestic Violence Therapy
Moral Reconation Therapy
Some important questions to ask yourself . . .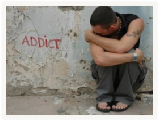 We are OPEN 8:00am to 5:00pm Monday through Thursday
8:00am to 12:00pm on Friday
7:00am to 3:30pm on Saturday
CLOSED on Sunday
Take highway 518 West to the 3rd traffic light, turn left onto 1st Avenue then turn right onto 153rd Street SW, continue West for 2 blocks on the left
To get to Highway 518 West from I-5 North or South, take the WA 518 West Exit towards Burien
From highway 167 North, take the I-405 South (Seattle/Burien exit and continue to 1st Avenue (I-405 turns into 518 West
Call and make an appointment for evaluation/assessment so we can get started building you a new foundation. (206) 242-4915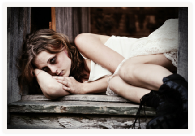 "We know through experience what it's like"
Start building a solid foundation by calling today (206) 242-4915
Peter was dedicated to offering his counseling education and life experience, as a tool for others to progress in the growth of recovery from alcohol and other drugs. Celebrating over twenty years of recovery himself, he knew that life could offer many opportunities without the constrictions of addiction. RIP Peter
He understood that for some, making the decision to take alcohol and other drugs out of their lives could be overwhelming. In the beginning the road to recovery may seem bumpy and have its uncertainties. With guidance and structure as part of the path, it can become clear that a new way of life will evolve for those who seek help.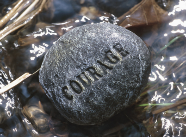 Offer feed back in a confidential group setting
Have one-on-one counseling as needed with one of our Certified Substance Abuse Counselors
Know that you are respected as a person who has much to contribute to society
2nd Chance Recovery Center has your best interest at heart and understands what is involved when adding more appointments into your already busy lives with work, family, and other personal and/or legal responsibilities.